Following Jesus's command at the end of Matthew's Gospel, the church is pleased to baptize all who are called to ask for this gift from God either for themselves or for one of their children.
The Baptism Group is there to help families, parents and godparents initially when they come to the preparation, explaining the meaning of Baptism and what will happen in the service.
They are then present at the service where the baptism takes place as a friendly face and a contact who can sort out any last minute questions.
Members of this group also assist with cutting out a cardboard sihouette of the hand of each baptized person and naming it ready to put on our baptism tree.
At the end of each month, they move the cardboard hands, laminate them and then place them on the tree at the back of church.
Prayers are said regularly for all those baptized in this church using the names from the hands.
Hands hands are placed on a mounted banner (pictured below) so that we remember the baptised whether they currently worship here or elsewhere.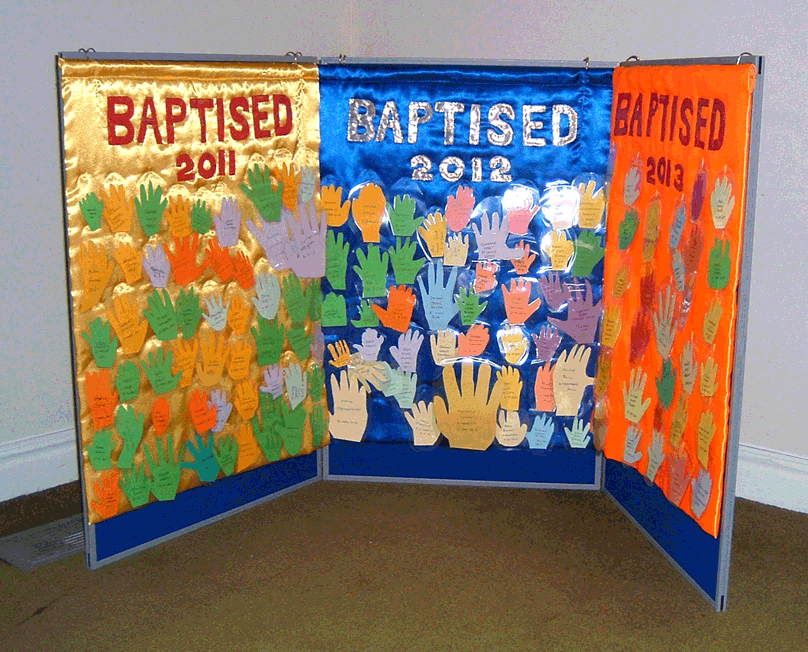 Click on the image to view a larger picture.
Members of the Baptism Group are also there at the special informal services organized for those who have been baptized in the previous year.
Updated Friday 26th. February 2016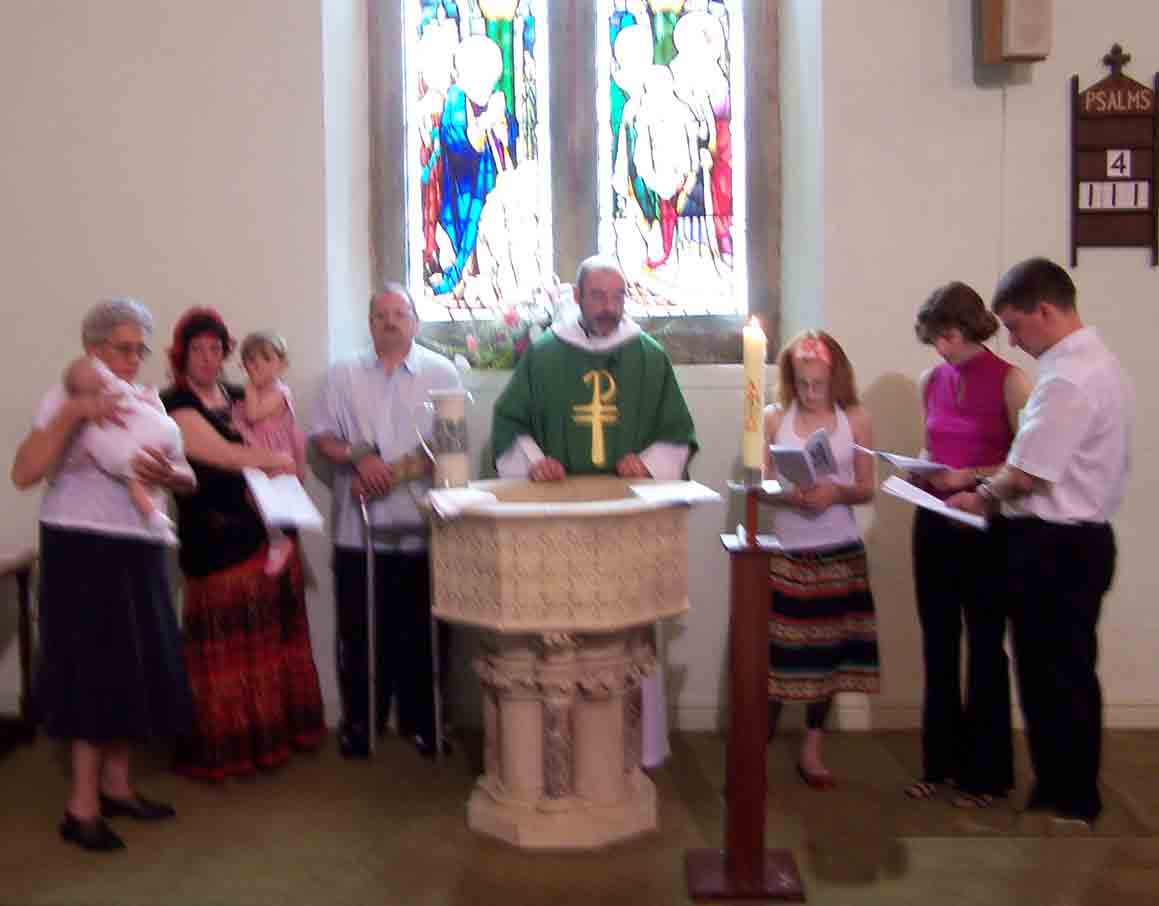 (above) A Family Group round the font at a recent baptism.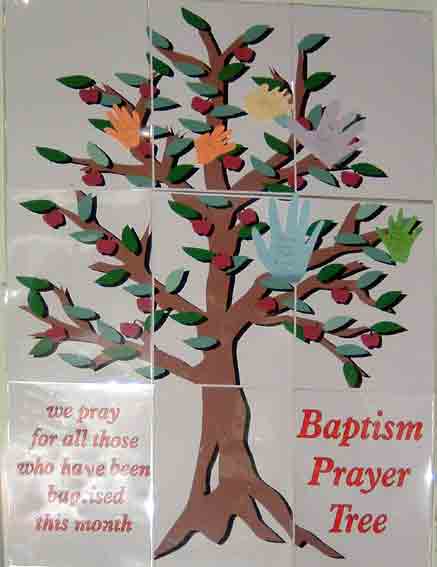 (left) The Prayer Tree on the wall where the cut-out of the hand of every baptised person is first placed during the Baptism Service.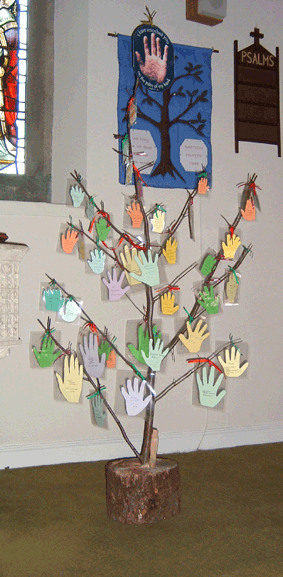 (right) The Prayer Tree at the side of the font where each hand is placed at the end of each month.
If you click on this picture you will be taken to a much larger one to look at