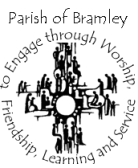 To engage with the people of Bramley and Rodley to share God's love for them, through worship, friendship, learning and service.
We hope you find this site useful and informative.
If you cannot find what you need to know please contact us.
Email: Vicar in charge.
Lord God,
Creator and Father of us all,
who, in your Son Jesus Christ,
came alongside us, sharing our humanity,
and, through the Holy Spirit,
draws us closer to one another and to you.
we pray for all the people
of Bramley and Rodley
in their work and leisure,
their pleasure and pain,
that we may create a community
that welcomes all, supports those in need
and reflects the love that binds together
the three persons of the Trinity,
Father, Son, and Holy Spirit. Amen


Local Events

Bramley & Stanningley Community Forum
The next Bramley & Stanningley Ward Forum will be held on Thursday 2nd October at 7pm at the Eric Atkinson Centre, Wellington Gardens, Off Waterloo Lane,
Please note the change of date from the one previously advertised


AGENDA
Welcome & Introductions
Minutes of the last meeting
Police Update
Highways & Transport Planning
This will be the main topic, and we have Nick Hunt, a manager from the Highways Department attending to answer your questions and let you know about upcoming schemes. If there is a specific issue you'd like to raise, please let the chair know and we can ask him to look into it ahead of the meeting.
Community Committee Update
Any other business
Agenda items for future meetings
Future Forum meeting dates
Thursday 20th November - 7pm
Thursday 22nd January - 7pm
Inner West Community Committee meeting
Wednesday 8th October, 7pm Milford Sports Club, Beecroft Street, Kirkstall
Engaging with and increasing the voice and influence of children and young people
Click here for a PDF agenda for you to read or print
Click here for a PDF of the minutes of the last meeting for you to read or print
Trinity 16
on Sunday 5th. October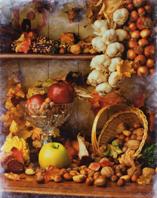 at 9.30 am in St. Margaret's Church, Newlay Lane
Communion Service
and
at 10.45 am in St. Peter's Church, Hough Lane
All Age Communion Service for Harvest
Do come to one of these services.
Any problems with the site - broken links, unclear pages
Email: Webmaster