The Mothers' Union Prayer
Loving Lord,
We thank you for your love so freely given to us all.
We pray for families around the world.
Bless the work of the Mothers' Union
as we seek to share your love
through the encouragement, strengthening and support of marriage and family life.
Empowered by your Spirit, may we be united in prayer and worship,
and in love and service reach out as your hands across the world.
In Jesus' name.
Amen
Mothers' Union members hard at work serving refreshments.
Meetings
The Mothers' Union meets in the Lower Hall at St. Peter's Church every month, when speakers share with us their interests and experiences.
Click here to go to the list for 2018.
We hold social events to help fund the work of the Mothers' Union overseas and for the Holiday Home on the East Coast, which is available to families in need of a holiday.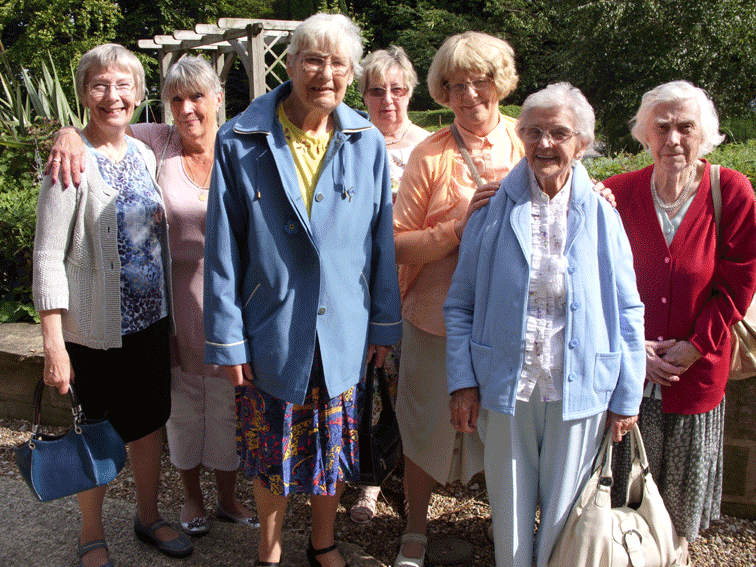 Some of the Mothers' Union outside the Calverley Arms after their dinner together.