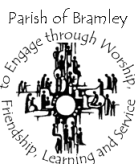 St. Peter's Church,
Hough Lane,
Bramley,
Leeds
LS13 3JF
Tel: 0113 257 8590




St. Peter's Day 2011 Video

Click here or on the image to view the video.
Godly Play for St Peter's Day - The Parish of Bramley
http://vimeo.com/25807667
St Peter's journey of faith: an edited version of some storytelling through play. The actions were projected on a large screen so all could see what the children were doing. The presentation took place during the Communion Service for St Peter's Patronal Festival on Sunday 26th June 2011.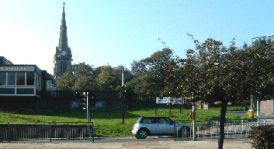 Click here to visit our page on a Church Near You

General Information
Vestry Hour to discuss baptisms, weddings etc.:
Wednesday 6.30 - 7.30 pm
in the Parish Office (address opposite)
Find out more by clicking on the links below:
Worship styles vary from Book of Common Prayer Evensong to much less formal Family Services; quiet reflective prayer groups to bouncy music and dancing. Saturday Evenings at 5.30 pm, sometimes preceded by a short activity, offer the opportunity of less formal worship. They are usually followed by an event in the Parish Social Club.