Our Parish
Click on one of the pictures below to find out more about each of our church communities.
Calendar of events at St. Peter's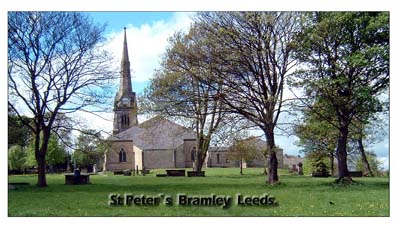 St. Peter's Church ,
Hough Lane
Calendar of events at St. Margaret's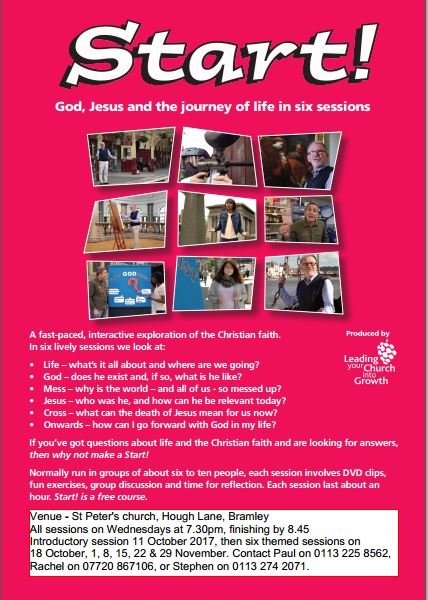 The Start Course Pattern - God, Jesus and the journey of life
A fast-paced, interactive exploration of the Christian faith. In six lively sessions we look at:
• Life – what's it all about and where are we going?
• God – does he exist and, if so, what is he like?
• Mess – why is the world – and all of us - so messed up?
• Jesus – who was he, and how can he be relevant today?
• Cross – what can the death of Jesus mean for us now?
• Onwards – how can I go forward with God in my life?
If you've got questions about life and the Christian faith and are looking for answers, then why not make a Start! Normally run in groups of about six to ten people, each session involves DVD clips, fun exercises, group discussion and time for reflection. Each session last about an hour. Start! is a free course.
Venue - St Peter's Church, Hough Lane, Bramley LS13 3NE
All sessions on Wednesdays at 7.30pm, finishing by 8.45
Introductory session 11 October 2017,
then six themed sessions on:-
18 October
1st. November
8th. November
15th. November
22nd, November
29th. November
Contact Paul on 0113 225 8562,
Rachel on 07720 867106,
or Stephen on 0113 274 2071.